Last year , I went for a local movie casting and luckily i get one of the main role for the dragon3 local movie..... ( Just realize i blog this before, can click the image bellow or more to see the post entry. )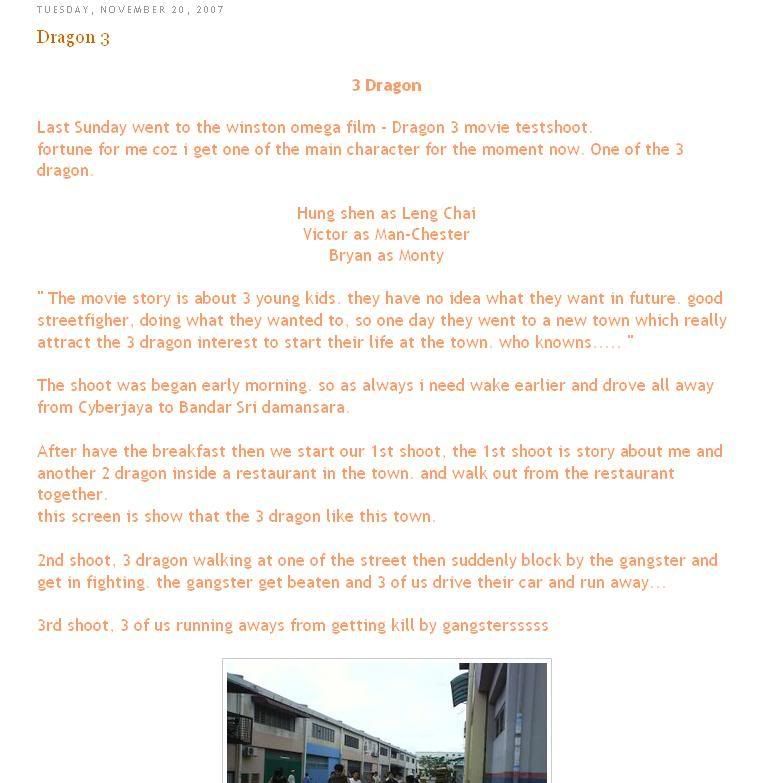 more
|
more photos
But but but but, the end of this movie shooting plan came to -
CANCEL!
why?
Due to the information i get from ***** and ******, they said the producer or the management they having some problem with the financial thingy. Some person said is because one of the producer take all the money and run away. @.@!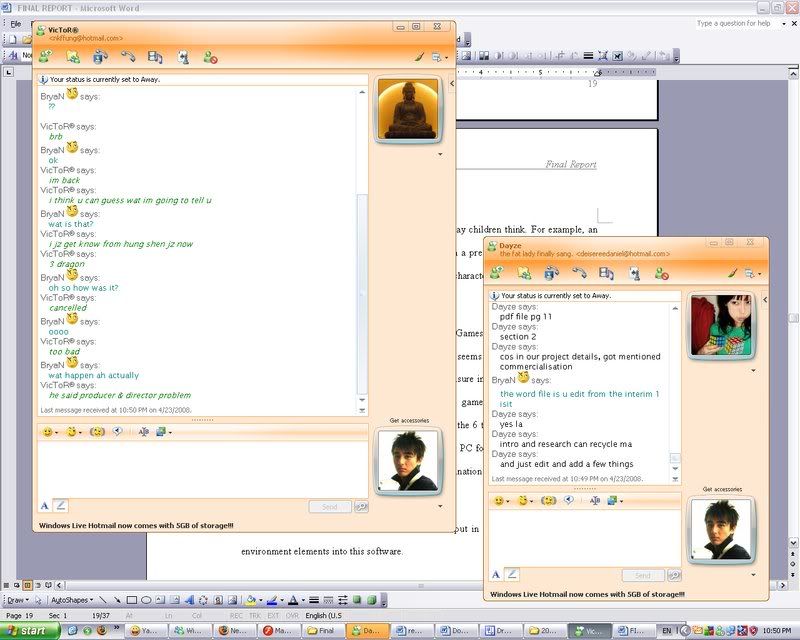 As u can see on the print screen above, i was been told that the dragon3 was cancel.
* while doing FYP that time as u can see the msn with dayze on the right side. lol
So, really really too bad for me since this is my first time get into the real local movie shooting.
But nevermine, at least i get a chance to do what am i interest with, at least i get a shooting experience, at least i did something i wanted to before entering the working life. =)
*but shooting really really tiring man~
Anyway, i just finally get one of the video clip which took on the test-shooting day by my friend johnny sister, Chloe. Really thank her for this video, this video mean a lot to me.
* at least i got a clip to show off to my son next time ma~ lol
can you see me? =)