Last last last weekend went back melaka to celebrate my only brother and my dearest mum birthday.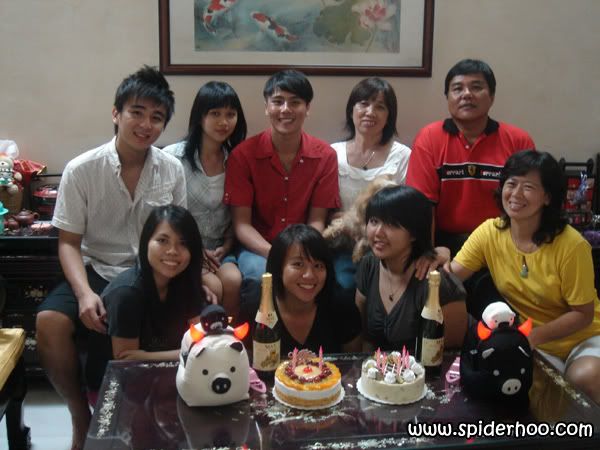 From left: me, bro's gf, bro, mum, dad;
down from left: gf, sis, sis and mum.
cameraman: sis
too many sisters. LOL
p/s: As u can see i always write my blog entry starting with "Last last last weekend.." , this is because i still haven own a camera yet. So, it's always take time to take photo from others. That's why my blog always late update. =.="