Malaysia Dream Girl (MDG) the first reality series based on a model search competition to be fully broadcast over the internet is back with brand new season 2.

I did watch some episode of MDG last season because of my girlfriend. She watched it everytime so i just accompany her sit down and watch. After watch some episode already i found out actually quite interesting about that competition between a bunch of girls.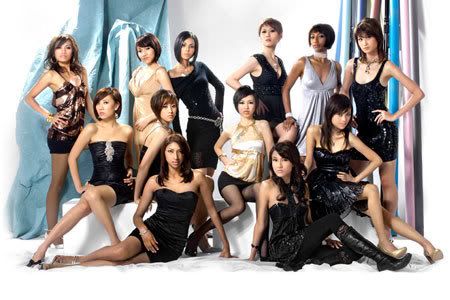 This is the previous season contestant. Look pretty right?
Last season MDG winner :
Cindy Tey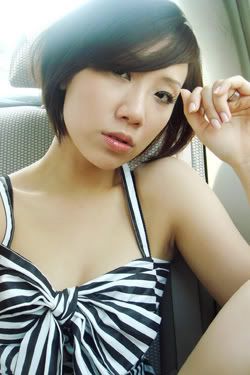 1st Runner-Up :
Adeline Lee
2nd Runner-Up :
Hanis Zalikha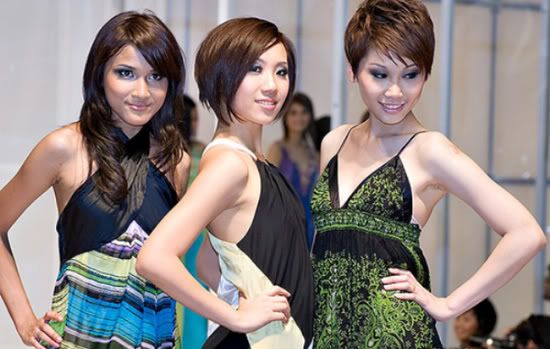 The competition begins with walk-in auditions held at major cities around Malaysia. Among the hundreds of aspiring Malaysian models that audition, 12 will be selected by the judges for a shot at the big stage. These 12 finalists will then live together for up to 10 weeks, learn the basics of modelling and compete to prove who is the best.
Viewers can follow their journey by watching 2 half-hour episodes every week from this very site, and vote for their favourite model by SMS.
Model
s will be eliminated from the competition based entirely on the SMS voting results. The last girl standing will be the next Malaysian Dreamgirl.
The Judges
will be
Elaine Daly
Model extraordinaire, actress, and former beauty queen – welcome to the world of Elaine Daly. Using her wealth of experience, she is set to scrutinize the girls' every move, raise the stakes and see if they can make it in the real world. Watch Elaine like you have never seen before. Speaking her mind and telling it like it is.
He is no ordinary stylist and has dressed A-list stars in the country. Now watch Jimmy as he judges beauty and
talk
s fashion with the girls. With more than 20 years in the
Enter the guru. Having discovered and launched the
car
eers of many successful models in Malaysia, there is probably none better at spotting new modelling talent than the founder of Andrewsmodels. Watch out ladies - Andrew is here to pick the best.
Julie Wong
Making up the esteemed judging panel is the dynamic Julie. A woman who has been on top of the cosmetics industry and who is dedicated to making other women feel fabulous, Julie is also founder of the Beautilicious
brand
.
The Prizes
The next Malaysian Dreamgirl will get these:
A brand new Chevro
let
Aveo Lux 1.4(A)
RM10,000 cash
A HP Pavilion Notebook
RM1,000 of Beautilicious cosmetics
RM1,000 of Escada Incredible Me fragrances
RM1,000 of Wacoal lingerie
RM1,000 Marie France Bodyline vouchers
RM1,000 Bella Skin Care vouchers
RM1,000 Svenson
Hair
Care vouchers
Spread in InTrend magazine
Exclusive Andrewsmodels' portfolio
RM500 of Wella Professionals hair products
The Coming Season 2 of the MDG will be start on February 2009.
Now the show is having the audition at Penang, Ipoh, Johor Bahru and Kuala Lumpur.
PENANG
Date 13 Dec 08
Time 10am - 5pm
Venue Bayview Hotel, Georgetown
IPOH
Date 14 Dec 08
Time 10am - 5pm
Venue Impiana Casuarina Hotel
JOHOR BAHRU
Date 20 Dec 08
Time 10am - 5pm
Venue Hotel Selesa
KUALA LUMPUR
Date 10 Jan 09
Time 10am - 5pm
Venue Impiana KLCC Hotel & Spa
This is the MDG Season 1 Trailers:
To find out more information about the Malaysian Dream Girl Season 2
please visit :
http://www.malaysiandreamgirl.tv/