after found out this ads,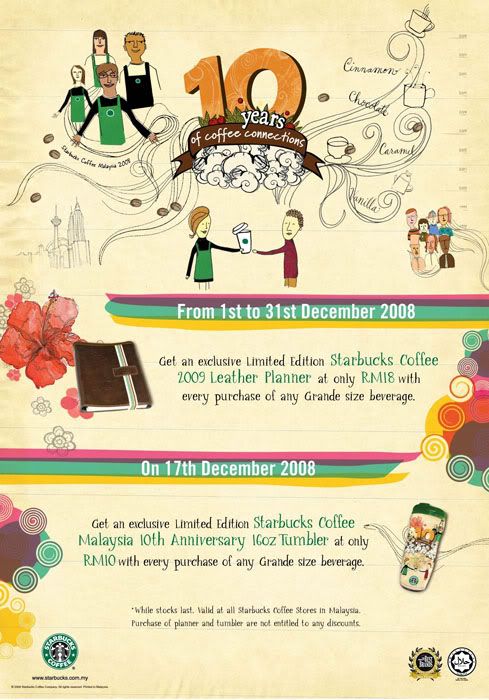 me and girlfriend went to the Jaya One Starbucks to check out this new 2009 planner yesterday night.

yeah i wanted to buy a planner since some time ago because as starting my advertising sales career i need a planner to record down the customers appointment.

okay this is how it look like in real,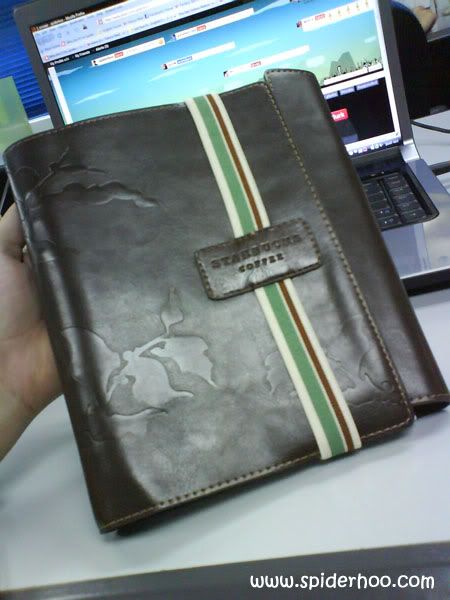 is leather! don't play play.
*took photo while i "plurking" in office. LOL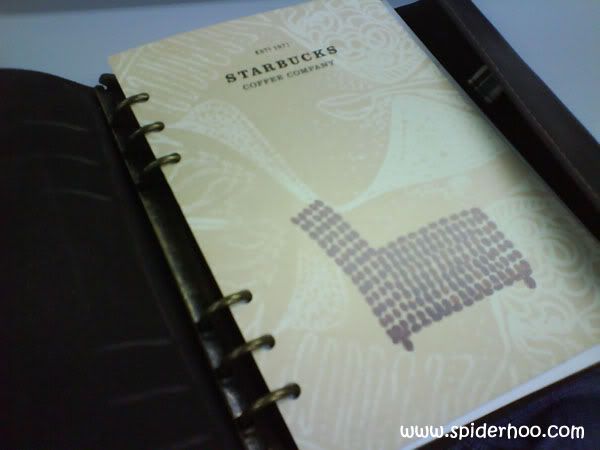 the first page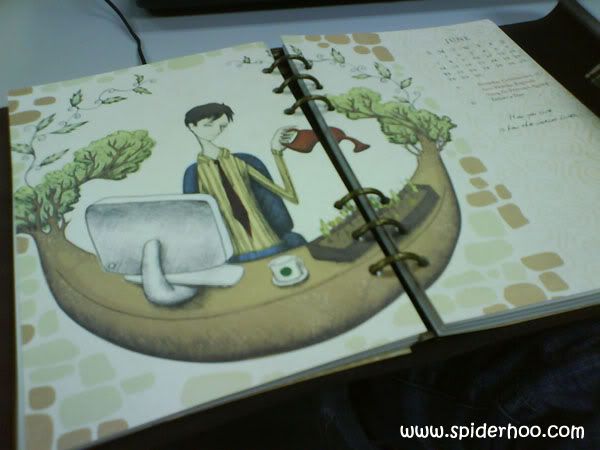 some pages inside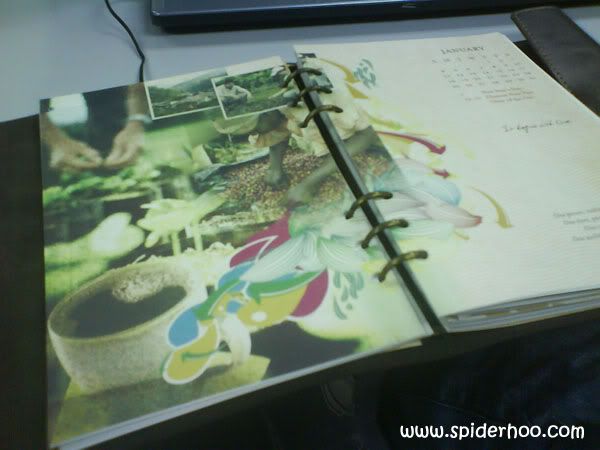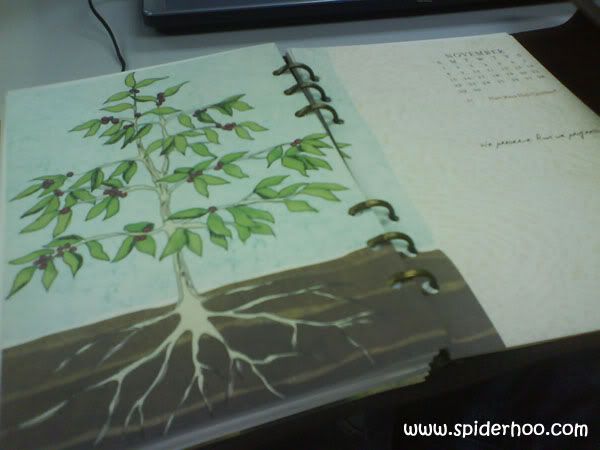 nice right?
to see more? go to any Starbucks outlet now while stocks last!
oh yeah,
i did a small charity as well too ^^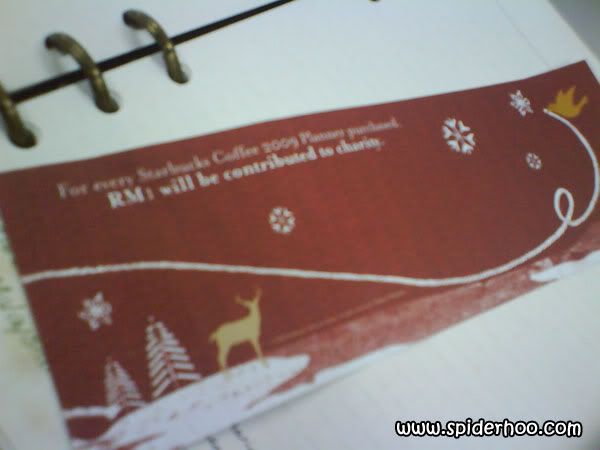 "RM1 will be contributed to charity."

^^