Today got a little bit free
so i update my blog a while la.
Last last week 10th September.
Went out dinner with Abby, Ky,Angel,Cliford, and gf.
after dinner then we go to the

ICE BAR

which we never been there before.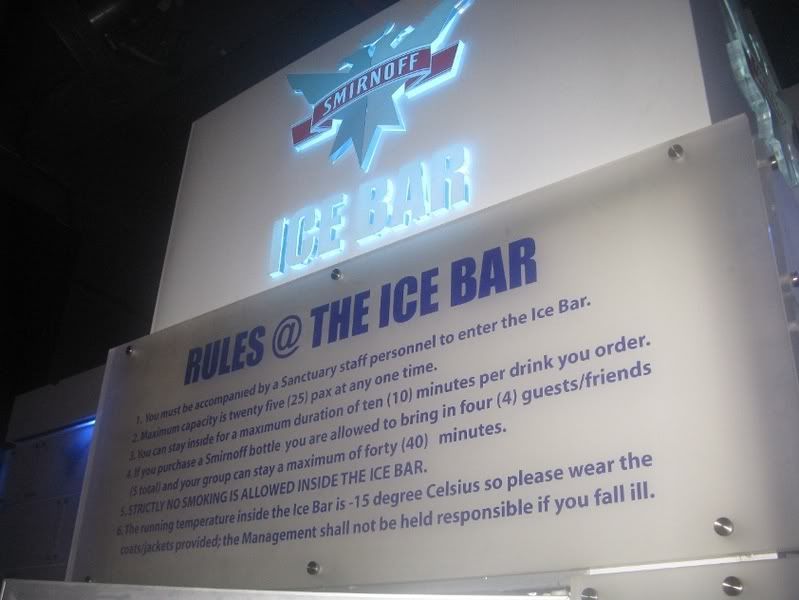 ICE BAR is at the The Curve Laundry Bar upstairs which inside the Century.
When we reach there, we saw the a small room which made by totally all Ice Cube around it.
So at first we just thought like it just a small coldly room only nothing special.
Then the staff there give us the big jacket. Then we looking each others and wondering :" do we really need to wear tis ugly jacket?". Anyway, we just wear it and walk inside the ice room.
FREEZE FREEZE FREEZE
Once we step inside the room, that's the only 3 words in our mind.
it was damn damn damn freaking cold inside.
and it getting cold and more cold.
then they said the room are -20 'c. OMG =.=!!!
Yeah, it really damn cold inside until it make u need go out from the room and get some warm then get back inside.
There are some of the photo i took,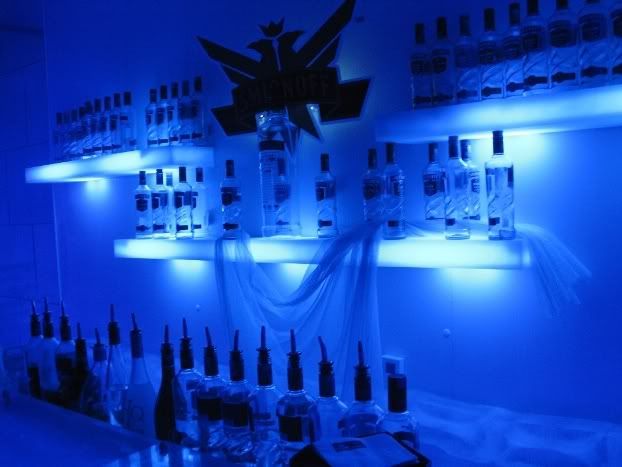 the menu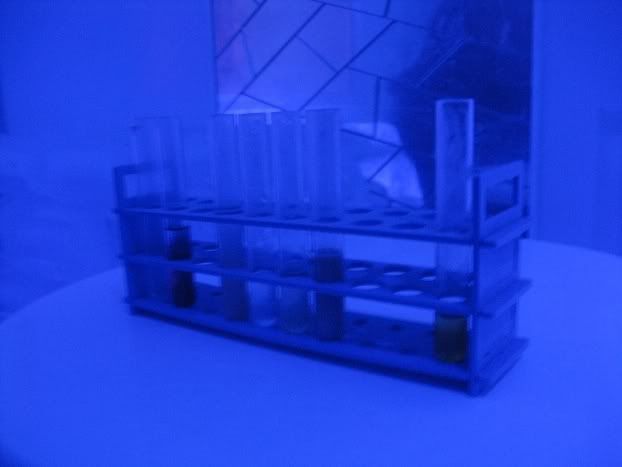 nice right?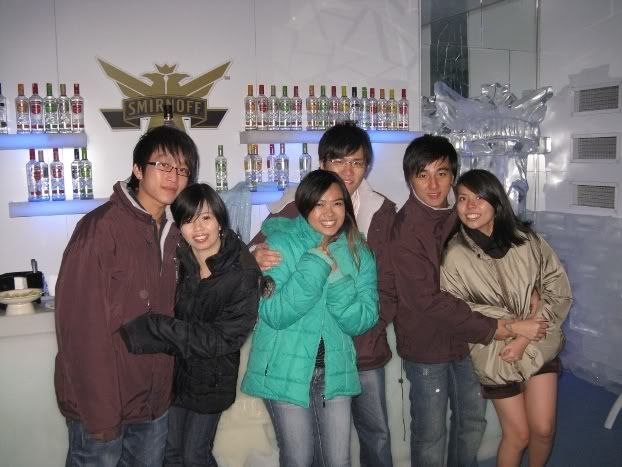 us


i think from the photo u can know how cold it was.
I think that's all for the Ice Bar photo.
actually i did took more photo in the room thought that can share with u guys in my blog but i think the camera owner delete my photo already. ish >.<
Anyway, bloggers let bring your friend go try the freeezeeeeeee!!! haha! ^^
See ya