This is what i been busying about the whole week.
Last Friday till Sunday, there's a World Cyber Game (WCG) Event at MidValley Exhibition Center.
My computer are one of the online media sponser for the WCG, so we gonna have a booth at the event.
the days before the event we been OT for preparing the booth for few night already.
Work full time in this 3 days.
very tired because our booth at not in the good location.
at the place that no much people will walk by, so we need to go around the whole hall to give around our flyers, promo and let them know what is cari.com.my and bring them to our booth.
Have fun working in this kind of event, knew a lot of new friend , get more experience about management and organizing event
and meet some of the bloggers friend there. Mc_bone, Bryan_lyt, Michie, Marcus, Karena,Michelle and etc etc. Nice meeting u guys~
Overall, i'm happy for our company booth because at least we did get some lot of forumers attention and visited our booth. Forumers can get lucky draws CARI t-shirt and they leave message on the forum on the spot and many of them leave a message on the board too.
For personal, im not satisfly with our booth management. To handle this kind of event leader must be strict for something at sometime, and need to decided and understand the whole work flow. Another one really disappointed me, i work so hard for this 3 days, and i get scold for suddenly without knowing what am i doing wrong? while the moment like that, then i was like " wth i work so hard and i get deserve for this? ". Come on , if i did anything wrong why dont just straight forward speak out to me? we aint kids anymore what u did it wont help anything for me and for company. I do respect u no matter how.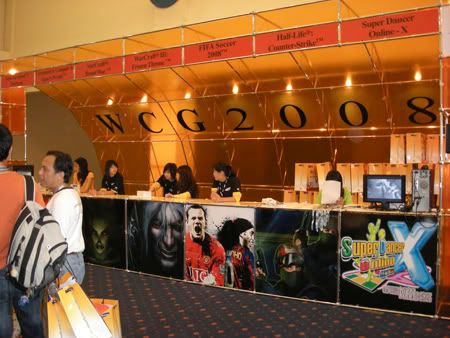 WCG Registration Booth.


WCG main entrance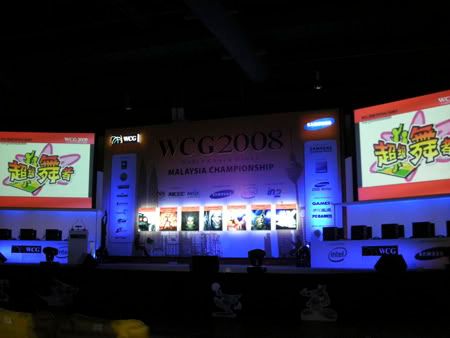 the stage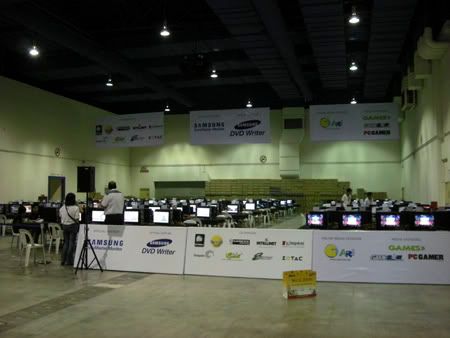 before the competition start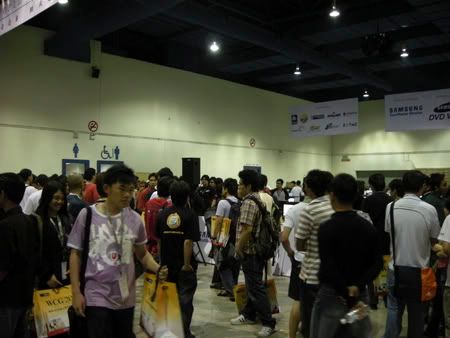 while the competition started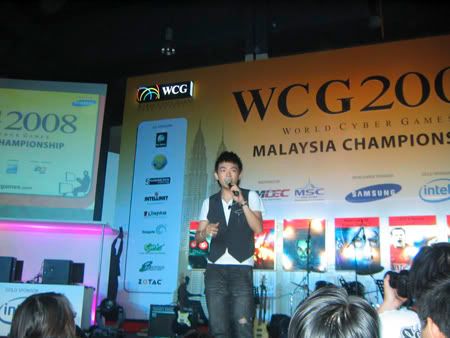 绝对Superstar - John 黄俊源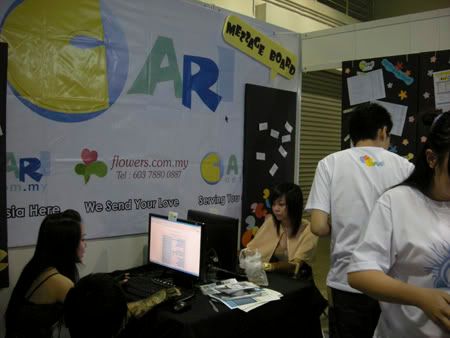 Register as a member in our booth.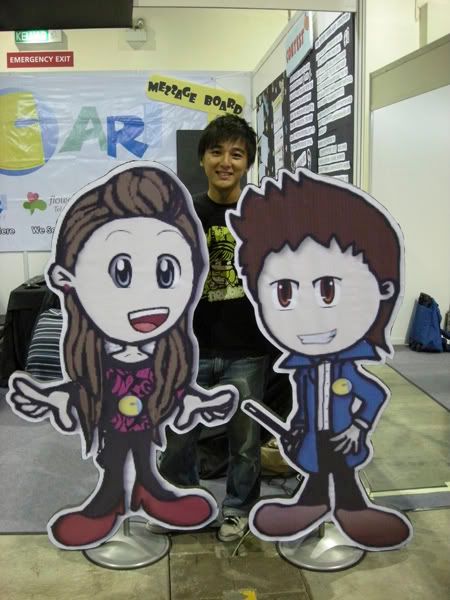 this is Me with our CARI mascott, Jia Jia and Li li
More photo here
More information about CARI in WCG here