since june 2005, i was study at cyberjaya MMU. Many ppl asking me why im melaccan duwan study at MMU mlc. i told them bcoz the course i want to study MMU mlc dun hav offer. but some of them they dun believe, they told is bcoz i wanna leave my home , i want get freedom from them. but i can tell them they r wrong definitely. but i din correct them at last,coz there r not point for me to force them believe me. they ask, i asn, they believe or not. is their bussiness. If not believe then please don't ask. that my rule! :p
anyway, i stay at cyberia condo. is a apartment. my house count big enough compare to others. RM1300 per month. share with 6 ppl. 3 guys n 3 gals. 3 gal in the master room , 2 guy in middle room and im taking the small room stay alone. i prefer to stay alone, coz more privacy.. hehe..
The atmosfera here ok. better than mlc weather. melacca really hot. after i came here i only know melacca is really hot. under the sun u will feel pain on ur skin. but here ok. y i said that? coz here, i need to walk to campus everyday!! =( walk almost 10min to campus EVERYDAY. of coz weekend no la.. jus monday to thurday... But the only worst thing here is the FOOD here. Really lack of food here. No pork n Duck allow here. plus no ice kacang to eat sumore .. so sad.. opposite with mlc full of food there. can describe as HELL n HEAVEN...
more worst is i goin to study here 3 year.. still got 2 year n 10 month ++ to go.. ;"(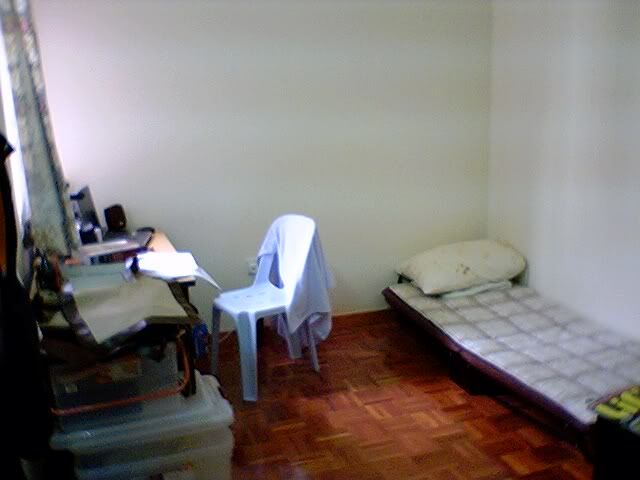 my room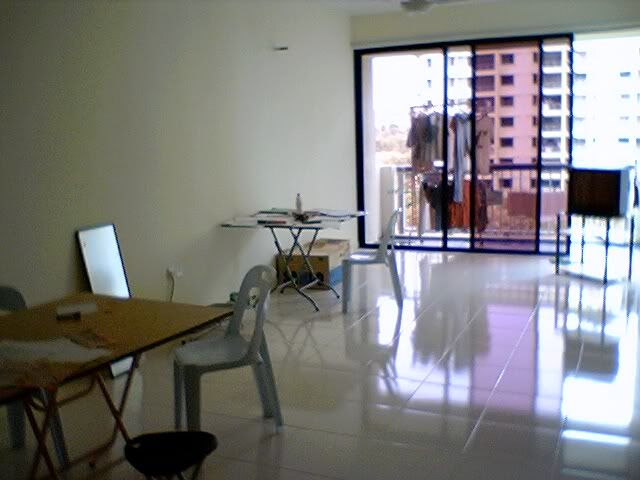 hall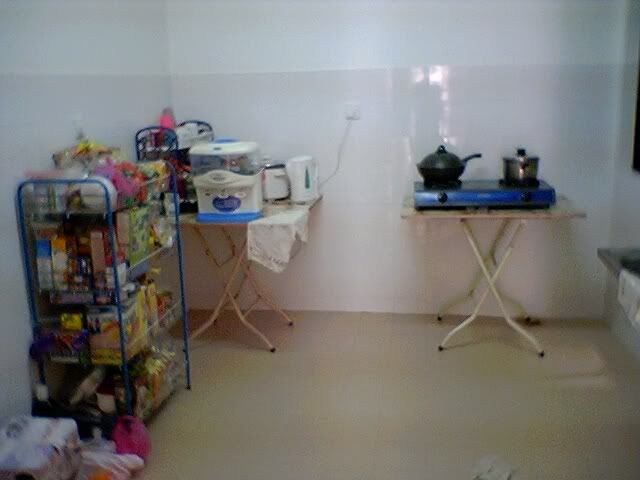 kitchen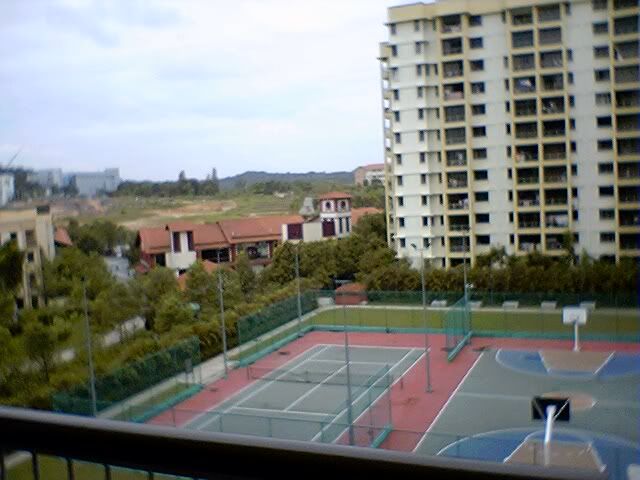 corridor view