iPhone 4S is coming sooon on 16 December 2011!
For those who going to buy the iphone 4s must be scratching their head and thinking which Telco to choose?
Here you go for all 3 Telco( Maxis, DIGI and Celcom ) plans here: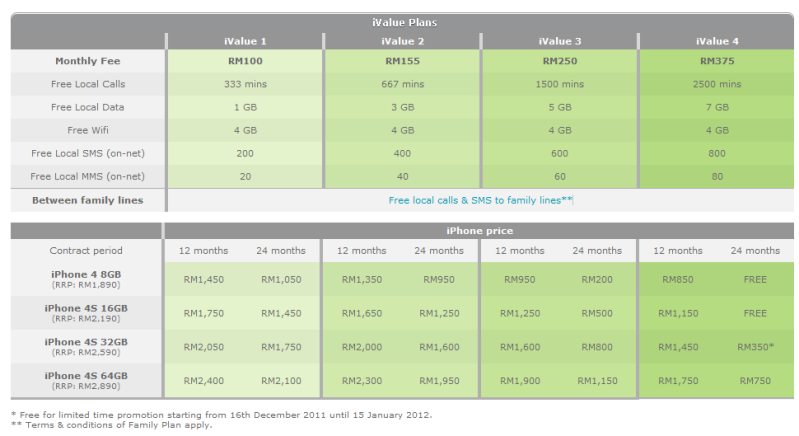 For me, actually any Telco also same. It's depend on what you asking for? and what do you need? Budget or Coverage?
If you are affordable, wait till the Apple store launch the iphone 4s and get the device only. That's the cheapest and most worth it.
Good luck choosing your coming year or 2 years Telco ya! =)