this is my family.... take a "quan jia fu" when 2005 cny. =)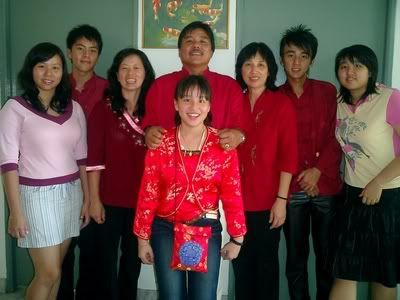 all leng chai leng lui leh... that's Hoo Family loh... hehe....
from left: my sis christina,my bro peng yong,my 2nd mum,my dad,my mum,me,my second sis n the infront 1 is my youngest sis. Im the eldest son.